Quickly file, backup & search for documents across your firm.
The modern way for accounting professionals to store and quickly find emails and documents, automate team workflows, securely send client documents, and enable authorisation via eSignatures.
How Virtual Cabinet can help your accounting firm.
Virtual Cabinet helps Accounting Professionals more than any other industry. That's because Accountants are usually drowning in paperwork, client communication, filing, administration, handling sensitive data and chasing approvals.
Sound familiar? Virtual Cabinet's document management software for accountants helps you manage your firm better than ever before. You'll get an instant return on investment – in both money and time – with our Document Management Software and Client Portal.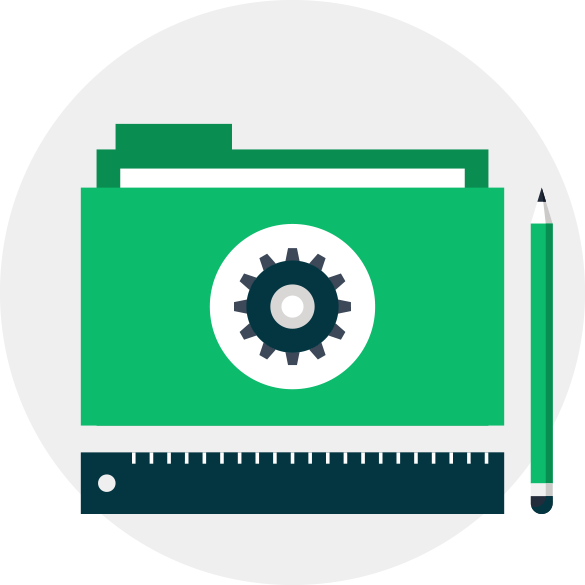 Features
Our Document Management software and Client Portal was originally designed for Accountants.
We've helped thousands of firms deliver incredible results.

Automatic Filing
Emails, Practice Management files and scanned documents are all automatically filed and stored away for you. Goodbye admin.

Data Protection
Comply with GDPR other strict privacy laws. Get audit trails, encrypted communication, control access privileges and more. Secure your client data.

Faster Approvals
Let clients sign tax documents and declarations with digital signatures. No more emailing and printing PDF's. Watch your turnaround time improve.

Optimise Workflows
Your firm is only as productive as its processes. Streamline, automate and optimise your workflows. Generate real-time team reports you can action.

Client Portal
A branded Client Portal to send large files and secure communication, with seamless integration back to your Document Management Software.

Team Collaboration
end documents to private or group Intrays. Set user permissions, access version control and more with content collaboration tools.

Performance Reporting
Audit logs, Intray checks, outstanding tasks, workflows, due dates, priority, ownership, Client Portal reports and more!

Integrations
Powerful Microsoft Office add-ins (Outlook, Word, Excel etc.). Leading integration with popular accounting practice management software.

Data Searching
Retrieve customer data instantly. Use Optical Character Recognition (OCR) and full-text content searching across multiple file types.
Our relationship with APS goes back a long way; to 2004 when we started with the Practice Management (PM) product.
Carolyn Patman
Ready to request a demo from our solutions partner?
APS integrates with a growing list of platform partners to extend the capabilities of our core solution.