Workflow
+

, team collaboration for today's accountant
Everything you need to get the job done!
Includes a free import service of client data from your PM software package such as MYOB, Xero, Sage and many others.
Team collaboration
Information, notifications  and built in threads  for seamless team collaboration
Task allocation
Tasks are assigned to the right team members based on your requirements
Job recurrence
Avoid repetitive job and task creation.
APS integration
Link your workflows with APS software you already know and love
Scalable
A solution that grows with you to support multiple jobs, tasks and teams
Templates
Ensure consistency of job creation with ready to use templates
Job visibility
Drill into each job to see statuses and eliminate bottlenecks
Audit tracking
Increased transparency of job movement across teams
User privileges
Manage users simply, so the right people see the right things at the right time
Get jobs done with team collaboration
Simple Job creation allowing you to assign the job to an owner, with set budgets and due dates, so your team gets more done with less effort.
Use in-built comments and mentions to collaborate with your team on job progress, and be notified of key activities to keep everything on track.
APS Workflow
+

collaboration software
for only $14.00 per user, per month.

APS Workflow+ brings your team together to manage, track, and collaborate on jobs and tasks. It's perfect for teams looking for simple, integrated, workflow collaboration.
Effectively manage all your tasks
Have an organised place for all your tasks. Drag-and-drop tasks at any point to change status when things are done. Get notified, allocate hours, and see at a glance who is doing what, and when.
Designed for Accountants
A collaboration tool specifically designed with you, your team, and the workflow of your practice in mind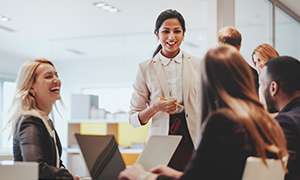 A tool your team will love
Your team will adapt to using Workflow+ quickly with its simple, easy-to-understand interface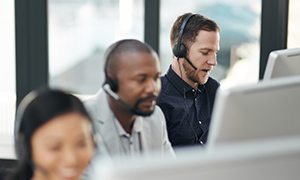 Get support from real people
Get direct access to help from real people and resources within the Workflow+ App
The power of recurring jobs
Jobs can be set up with a schedule of recurrence. This can be set to monthly, bi-monthly, quarterly, half-yearly or annual. The job budget and tasks are all copied over to the next recurrence to save time, with adjustments allowed as needed.
Integration with APS
The workflow tool integrates with your existing APS accounting software, reducing repetitive administration, streamlining your workflow, increasing efficiencies and reducing errors.

APS Workflow+ is a breath of fresh air. With its seamless, clean look and feel, the power lies in its simplicity.
Janina Puttick
I was videoed completing a few different activities, so APS was monitoring my mouse movements and eye movements. This was all to improve the usability and the UX of Workflow.
Tino Di Battista
Future work practices in accounting:
Predictions for the coming years and the challenges ahead
Download our whitepaper to learn how – and why – market forces are affecting the accounting sector, and what firms are doing to leverage these disruptions to their advantage.